The QPL team recently took part in Heriot-Watt's Family Fun Day as part of the Edinburgh International Science Festival with their 'Atomic Architects' exhibit.  Visitors (and there were many!) got to have a go at trying to peel off single layers of atoms before viewing their efforts under the microscope.  There was also a large spinning perspex model demonstrating the Moire patterns that can be seen when one layer of atoms is rotated relative to another layer which proved to be quite hypnotic and t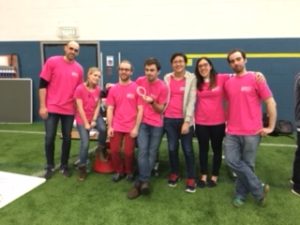 he most popular activity at the exhibit for the younger visitors was the thin film interference activity where they could have a go at viewing the different colours in the soapy water bubble!
A great day was had by all!